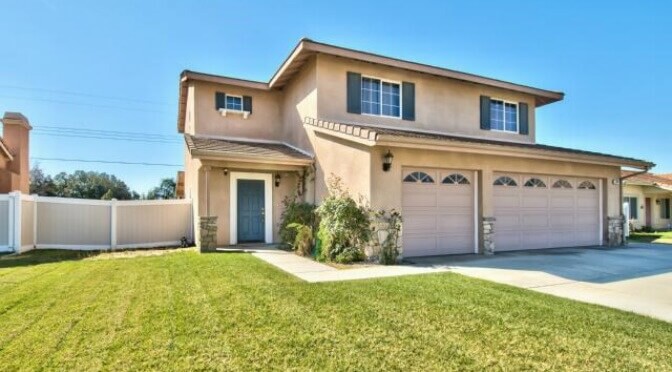 San Bernardino County Hard Money Lenders & Loans
Fixed Rates from 8.00% (excluding consumer loans)*

Lender Fees from 1.5 Points – No Additional Fees

Same Day Pre-Approvals Available – Receive Funding within Days

Financing up to 75% Loan to Value
* For Consumer Loan Rates Call 760-722-2991
San Bernardino Hard Money Loans
North Coast Financial are California hard money lenders (private money lenders) providing San Bernardino hard money loans with more than 37 years of experience in hard money lending. Since 1981 North Coast Financial's broker has provided funding of over $800 million in California hard money loans. Contact North Coast Financial now to apply for a San Bernardino County hard money loan.
North Coast Financial offers many different types of San Bernardino hard money loans including bridge loans, construction loans, cash out refinance loans, purchase loans, owner occupied hard money loans, rehab loans / fix and flip loans, estate and trust loans, investment property loans, distressed property loans, rental property loans, reverse mortgage refinance loans for heirs and other hard / private money loans in San Bernardino secured against real estate.
Residential & Commercial Hard Money Loans in San Bernardino
North Coast Financial are able to provide hard money loans in San Bernardino on various types of property including multi-family residences, single family residences, commercial, healthcare, hotels, industrial, special purpose property, office buildings, and retail.
San Bernardino County, California
With an estimated population of over 2 million, San Bernardino County is the 5th-most populated county in the state. It is also the largest county in the United States by area (excluding Alaska) as it covers over 20,000 square miles. San Bernardino County was established in 1853.
San Bernardino County Cities
Hard money loans available in the following San Bernardino county cities: Adelanto, Apple Valley, Barstow, Big Bear Lake, Chino, Chino Hills, Colton, Crestline, Fontana, Grand Terrace, Hesperia, Highland, Joshua Tree, Lake Arrowhead, Loma Linda, Lucerne Valley, Montclair, Needles, Ontario, Rancho Cucamonga, Redlands, Rialto, Running Springs, San Bernardino, Twentynine Palms, Upland, Victorville, Wrightwood, Yermo, Yucaipa, Yucca Valley
San Bernardino Real Estate Trends
The median sales price for residential properties in San Bernardino for April – July 2015 was $210,000. This is a 7.7% increase when compared to the previous year. Sales prices of residential properties have increased 90.9% over the past 5 years. The average listing price for homes in San Bernardino was $224,109. The average price per square foot in San Bernardino, California was $157, which is an increase of 11.3% compared to the previous year. Some of the most popular areas in San Bernardino include Curtis, Yerdemont, Muscoy, Cajon, Shandin Hills, and SBHS.
For April – July 2015, the median sales price for a one bedroom home was $107,500, a year over year decrease of 6.5%. The median sales price for a two bedroom home was $168,250, a year over year increase of 14.7%. The median sales price for a three bedroom home was $215,000, a year over year increase of 6.4%. The median sales price for a four bedroom home was $263,000, a year over year increase of 6.5% year over.
Source: Trulia.com
Recent Hard Money Loans in San Bernardino County
San Bernardino County, California