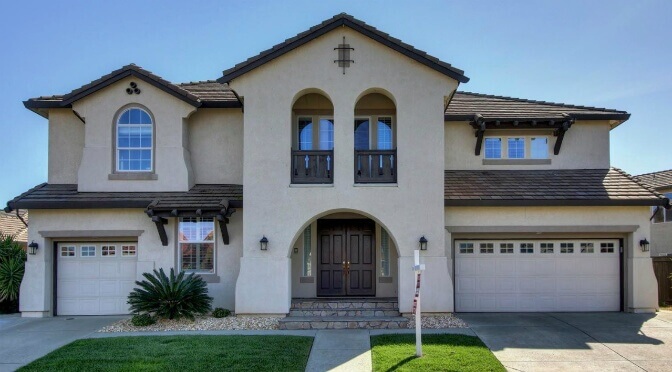 Sacramento Hard Money Lenders & Loans
Fixed Rates from 8.00% (excluding consumer loans)*

Lender Fees from 1.5 Points – No Additional Fees

Same Day Pre-Approvals Available – Receive Funding within Days

Financing up to 75% Loan to Value


Sacramento Private Hard Money Lenders
North Coast Financial are California residential hard money lenders (Sacramento private lenders) providing Sacramento hard money loans to real estate investors and property owners. North Coast Financial's owner/broker has over 37 years of hard money lending experience and has funded over $800 million in California hard money loans since 1981. Contact North Coast Financial now and inquire about a Sacramento hard money loan.
North Coast Financial offers various types of residential hard money loans (private money loans) in Sacramento including investment property loans, rehab loans / fix and flip loans, probate/estate/trust loans, cash out refinance loans, bridge loans, distressed property loans, rental property loans, construction loans, purchase loans, hard money loans for a primary residence, reverse mortgage refinance loans for heirs and other Sacramento hard money loans secured by real estate.
Sacramento Residential Hard Money Loans – Commercial Hard Money Loans
North Coast Financial are primarily residential hard money lenders providing funding for Sacramento residential hard money loans (single family residences, multi-family residences) but are also able to finance commercial hard money loans (commercial, industrial, office buildings, healthcare, hotels, retail and special purpose).
Cash Out & Refinance Loans in Sacramento Area
North Coast Financial provides cash out and hard money refinance loans in Sacramento and throughout the state of California. Hard money refinance loans can be used to secure a lower interest rate or to secure a longer loan term. Cash out loans are generally used when the borrower wants to take out equity from their existing real estate and invest it in elsewhere.
To apply for a Sacramento cash out or refinance loan contact North Coast Financial now or visit our Cash Out & Refinance Loan page for more information.
Sacramento, California
Sacramento is the capital of the state of California and located in the northern section of the Central Valley. The city of Sacramento is the 6th largest city in California with an estimated population of 486,000. Sacramento was named after the Sacramento River and became an incorporated city in 1850.
Sacramento County Cities
Hard money loans are available in the following Sacramento County cities and census designated places: Citrus Heights, Elk Grove, Folsom, Galt, Isleton, Rancho Cordova, Sacramento, Antelope, Arden-Arcade, Carmichael, Clay, Courtland, Elverta, Fair Oaks, Florin, Foothill Farms, Franklin, Freeport, Fruitridge, Pocket, Gold River, Herald, Hood, La Riviera, Lemon Hill, Mather, McClellan Park, North Highlands, Orangevale, Parkway, Rancho Murieta, Rio Linda, Rosemont, Vineyard, Walnut Grove, Wilton
Nearby Counties: Yolo, Solano, Placer, Contra Costa, San Joaquin, Stanislaus.
Sacramento Real Estate Trends
July 2016 – September 2016
The median sales price for residential properties in Sacramento, California for July 2016 – September 2016 was $275,000, a 12.2% year over year increase. In the last 5 years, sales prices of homes in Sacramento have increased 111.5%. The average price per square foot for Sacramento is $199, which is a 13% increase year over year ($176).
For July 2016 – September 2016, the median sales price for a one bedroom home in Sacramento, California was $112,500, a year over year decrease of 14.0%. The median sales price for a two bedroom home was $223,000, an 16.1% year over year increase. The median sales price for a three bedroom home was $265,000, a 13.2% year over year increase. The median sales price for a four bedroom home in Sacramento was $318,000, a year over year increase of 12.8%.
Source: Trulia.com
Contact North Coast Financial now and for a free consultation with a hard money loan expert regarding your Sacramento hard money loan request.
Recent Hard Money Loans in Northern California Financed by North Coast Financial
Sacramento, California