Hard Money Loans for Real Estate
California Hard Money Loans for Real Estate Investors and Property Owners
California Hard Money Loan Request
An associate will contact you to review the loan scenario and provide a quote.
Hard Money Loans Provided by North Coast Financial, Inc.
Hard Money Real Estate Loans in California
North Coast Financial, Inc. provides a wide variety of hard money loans for real estate investors and property owners in California. Whether the real estate is residential or commercial, investment property or owner occupied, business purpose or consumer purpose, North Coast Financial has a hard money loan program to help the borrower accomplish the borrower's real estate goals. North Coast Financial's owner/broker has over 40 years of experience providing various types of hard money loans in California. Hard money real estate loans provide the borrower with fast and flexible funding.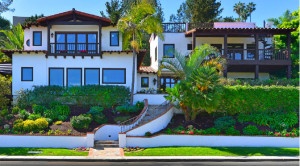 A bridge loan is a short-term loan in which a property owner borrows against their existing property to finance the purchase of a new property.  Once the new property is purchased, the original property is sold to pay off the loan.
It is also possible for the borrower to obtain a bridge loan against the new property they are purchasing. After acquiring the new property the original property can be sold to pay off the loan.
Bridge loans are a common financing tool for borrowers with a great deal of equity in their property but not enough cash to purchase a new home when they want to move to a new primary residence.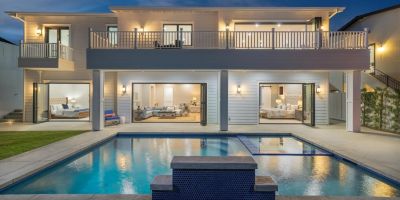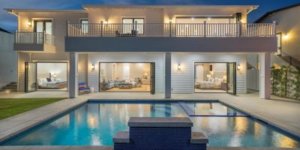 Trust loans allow for successor trustees and beneficiaries to borrow against trust-owned real estate in order to raise funds for trust expenses or to help divide interest in the real estate among beneficiaries.
Irrevocable trust loans are frequently used when one of the beneficiaries wants to keep real estate owned by the trust while other trust beneficiaries want a buyout. The irrevocable trust loan is made directly to the trust and then the buyout proceeds can be distributed to the other beneficiaries. This process allows for the beneficiary who is keeping the property to apply for Prop 58 which prevents a property tax reassessment for parent to child transfers.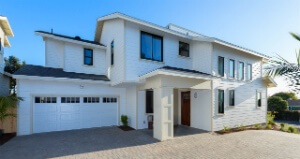 Estate loans, probate loans and inheritance loans all refer to short-term loans against real estate assets within an estate.
A common reason for obtaining a probate loan is paying for the various costs associated with a probate situation such as legal expenses, property taxes, mortgage payments or paying other debts of the estate. Other common reasons for borrowing against an estate or trust include repairing or upgrading a property prior to selling or borrowing against the real estate in order to buy out a sibling's or beneficiary's interest.
Estate loans from North Coast Financial can assist with a transaction that can enable title transferring from parent to child without a reassessment of the property which may result in a huge savings in property taxes each year going forward.

Cash out loans and refinance loans allow real estate owners to borrow against the equity in their property or refinance their existing loan to obtain a longer term or lower interest rate. A hard money cash out or refinance loan is the easy way for real estate investors to quickly raise cash in order to capitalize on another investment opportunity.
North Coast Financial is able to provide hard money cash out and refinance loans on investment property as well as owner occupied property. Cash out and refinance loans can be funded in as few as 3-5 days for investment property while owner occupied hard money loans take 2.5-3 weeks due to current federal regulations.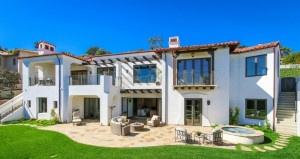 Investment property loans from hard money lenders allow real estate investors to quickly acquire investment properties such as single family residences, multifamily residences, apartment buildings and commercial property. Hard money investment property loans can be funded within days and without the inconvenience and headaches of endless paperwork required for conventional bank loans.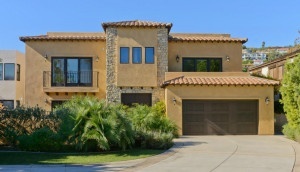 Fix and flip loans (also known as rehab loans) are short-term loans provided to real estate investors who want to acquire a property, make improvements and then quickly sell the property for a profit.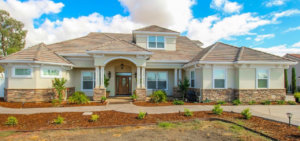 North Coast Financial is able to provide owner occupied hard money loans to borrowers who are currently unable to obtain a conventional bank loan. The borrower must be able to provide proof of income (W2s or tax returns) and must maintain a reasonable debt to income ratio as required by current federal regulations. A down payment of at least 25-30% is required.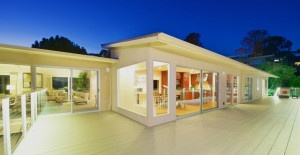 Hard money purchase loans are available to real estate investors who need rapid funding in order to secure a property. In a situation where a real estate listing is receiving multiple bids, a hard money loan offer will standout among offers with conventional financing and have a higher likelihood of being accepted. Experienced sellers understand that hard money loans can be funded at a much faster rate and have fewer complications compared to bank loans.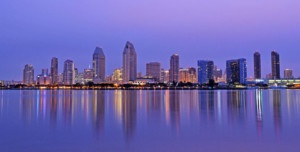 Commercial hard money loans are available for various commercial property types including office buildings, retail, industrial, multifamily, healthcare and other special purpose property.
Commercial hard money loans provide real estate investors with fast access to funding without the hassle and extensive application process generally required by conventional commercial lenders.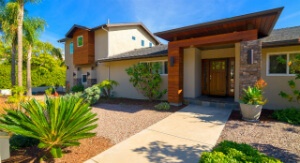 Distressed property loans are available for real estate investors who wish to purchase REOs, short sales, foreclosures or property that cannot be financed with conventional funding due to its current condition. Once the repairs/upgrades are made to the property it can be refinanced to a longer term and lower rate.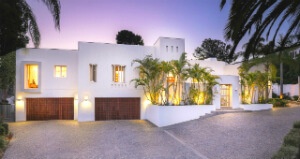 Reverse mortgage refinance loans allow heirs who have inherited a home with a reverse mortgage to maintain ownership of the property.
Refinancing a reverse mortgages through banks is usually not an option as conventional lenders will not provide a loan to a individual when their name is not on title. North Coast Financial is able to refinance the reverse mortgage by providing a loan to the estate and then allowing the heir(s) to assume the loan.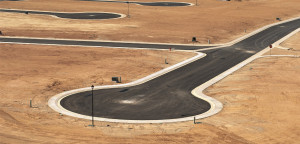 Land loans are available to real estate investors who have a down payment of at least 50-60% and have plans to develop the property within the next 1-2 years. The property must have some level of improvement (access, utilities, grading, etc.). Infill lots have the best chance of receiving funding.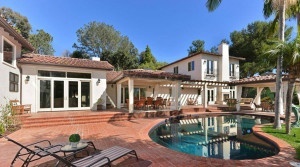 North Coast Financial is able to provide construction loans with financing of up to 60-65% loan to cost (LTC). Loan to cost is calculated as the land cost plus the total construction cost. The likelihood of securing a construction loan is often much higher if the real estate investor already owns the land free and clear.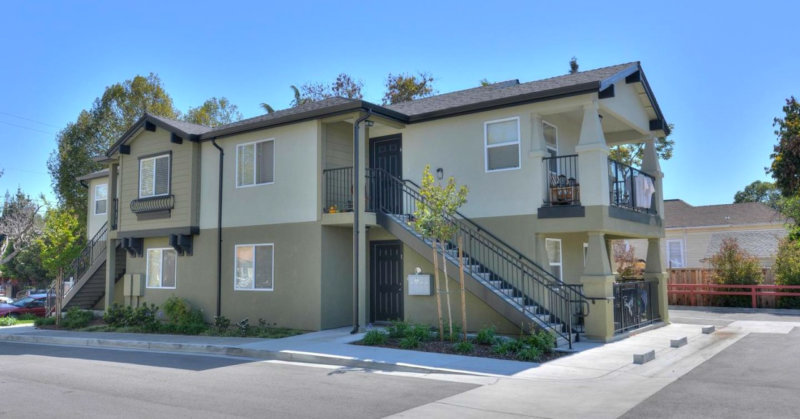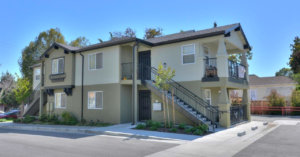 Multifamily financing is available for various property types including apartment buildings, duplex, triplex, fourplex, and larger multiplex property. North Coast Financial is also able to provide multifamily financing to real estate investors who intend on occupying one of the units within the multifamily property.
40 Years of Experience Providing Hard Money Loans for Real Estate
North Coast Financial is a California hard money lender for real estate who has been providing investors and property owners with commercial and residential hard money loans since 1981. North Coast Financial offers quick approvals and funding, competitive rates and excellent customer service for hard money loans of all types. North Coast Financial has established themselves as one of the top hard money lenders in California with over 40 years of experience and more than $800 million in hard money loans funded. Contact North Coast Financial now and have your hard money loan request approved today.
North Coast Financial is a hard money lender providing financing throughout Northern, Central and Southern California. We specialize in providing hard money loans for real estate in Los Angeles, San Diego, Orange County, San Francisco Bay Area, Ventura, Sacramento, Riverside, San Bernardino and various other counties and areas in the state of California.
Hard Money Real Estate Loans in California
Hard money real estate loans are the fast and flexible option for California real estate investors who need to quickly purchase real estate or borrow against real property they already own. A down payment of at least 25-30% is required for most hard money real estate loans. In the case of a refinance, the real estate investor must maintain at least 30% equity in the property. The significant down payment/equity ensures the investor has skin in the game and reduces the amount of risk for the hard money real estate lender.
Real estate investors often use hard money loans to take advantage of short-term opportunities. In many situations there isn't time to wait for approval and funding from conventional lenders. Investors typically refinance the hard money real estate loan into a long-term and lower interest rate conventional loan.
Why Choose North Coast Financial?
Hard Money Loans Recently Funded by North Coast Financial