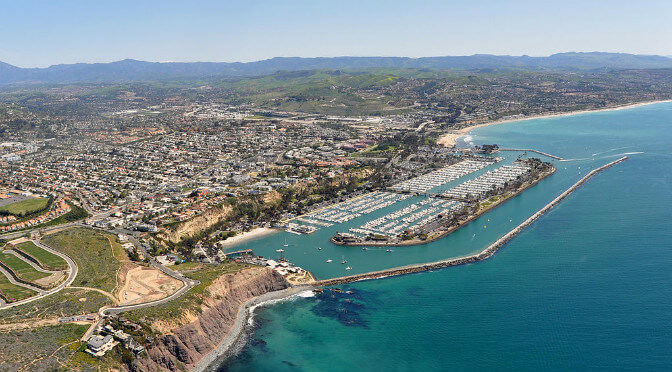 Orange County Hard Money Lenders & Loans
Fixed Rates from 8.00% (excluding consumer loans)*

Lender Fees from 1.5 Points – No Additional Fees

Same Day Pre-Approvals Available – Receive Funding within Days

Financing up to 75% Loan to Value


Orange County Hard Money Lenders – Private Money Lenders
North Coast Financial are Orange County hard money lenders (private money lenders) providing hard money loans to real estate investors and property owners throughout California. North Coast Financial's broker has over 37 years of hard money lending experience and has funded over $800 million in California hard money loans since 1981. Contact North Coast Financial now to inquire about an Orange County hard money loan.
Orange County Private Hard Money Loans
North Coast Financial offers many different types of Orange County hard money loans (private money loans) including fix and flip / rehab loans, bridge loans, investment property loans, reverse mortgage refinance loans, cash out refinance loans, probate, estate and trust loans, purchase loans, owner occupied hard money loans, distressed property loans and other Orange County hard money loans for real estate.
We are able to provide hard money mortgages throughout Orange County including popular cities such as Laguna Beach, Anaheim, Santa Ana, and Irvine.
Hard Money Loans for Various Property Types
North Coast Financial is an Orange County hard money lender lending on residential and commercial real estate. Various types of property can be borrowed against including single family residence, multi-family residence, industrial, land and commercial.
We are one of the few private money lenders in California able to provide hard money loans for both investment property as well as owner occupied property (business and consumer purpose). Whether the loan request is for rehab financing on a fix and flip project or a bridge loan for a primary residence, North Coast Financial has the experience and expertise to fund a wide variety of Orange County private money loans.

Hard Money Rehab Loans – Fix & Flip Loans
Hard money rehab loans allow real estate investors to quickly acquire a property, make improvements and repairs and then sell the property for a profit. Hard money rehab loans, also known as fix and flip loans, provide the real estate investor with fast and easy financing, allowing the investor to take advantage of an opportunity without committing all of their funds in a cash deal. For additional information please view the Hard Money Rehab / Fix and Flip Loan page.

Cash Out & Refinance Loans
Hard money cash out and refinance loans are available from North Coast Financial to Orange County property owners. A refinance loan is used to secure a longer loan term or lower interest rate. Cash out refinance loans are used in situations where the property owner wants to borrow against their equity and invest the funds elsewhere. Visit our Cash Out & Refinance Loan page for more information on our programs.

Probate Loans, Estate Loans & Trust Loans
North Coast Financial provides probate, estate and trust loans to heirs and beneficiaries in need of short-term funding secured by real estate assets within an estate or trust. The loan proceeds are typically used to settle debt obligations of the estate or trust or pay off other heirs when dividing ownership. The estate or trust must contain California real estate. For additional information please view our Probate, Estate and Trust Loans page.

Bridge Loans
North Coast Financial is a real estate bridge loan lender with more than 37 years of experience providing bridge loans in Orange County and throughout California. Bridge loans are short-term loans against equity within a property already owned by the borrower. The loan proceeds from the bridge loan are used to purchase a new property. Once the new property is purchased, the previous property is sold which pays off the bridge loan. Contact North Coast Financial about a bridge loan in Orange County or view our Bridge Loan page for more information.
Recent Hard Money Loans in Orange County
Orange County, California
Orange County, California is a Southern California tourist destination with 40 miles of beautiful coastline, Disneyland and Knott's Berry Farm. With over 3 million residents, Orange county is the 6th largest county in the United States based on population.
Obtaining a Hard Money Loan in Orange County from North Coast Financial
Applying for an Orange County hard money loan from North Coast Financial is quick and easy. Borrowers must first complete the provided hard money loan application forms. North Coast Financial reviews applications the same day they are received and informs the borrower if their hard money loan request has been approved. Preapproval letters can also be provided to the borrower the same day the application is received.
After the hard money loan request has been approved, North Coast Financial can fund loans on investment property in as few as 3-5 days. Owner occupied loans often take 2-2.5 weeks as all lenders must comply with the current federal regulations.
Orange County hard money lenders are typically asset-based lenders. This means that the lender is primarily focused on the value of the property and the borrower's equity (or down payment) in the property. Banks are primarily focused on income and credit. Hard and private money lenders in Orange County are able to overlook issues on a borrower's record such short sales, bankruptcies, foreclosures, loan modification as long as the borrower has a down payment or significant equity within their real estate.
North Coast Financial gets to work quickly once the hard money mortgage has been approved, working closely with the borrower and all other parties until the loan is funded and escrow is closed. North Coast Financial prepares all the necessary disclosures and loan documents and provides answers at any borrower questions along the way. North Coast Financial will have the wire sent once escrow is ready to receive funds to close the deal.
What is a Hard Money Loan?
Hard money loans are very similar to conventional home mortgages. Borrowers are provided with loans against real estate. The main difference is that Orange County hard money loans (mortgages) are provided by private investors as opposed to large institutional lenders such as credit union and banks.
Hard money lenders do not focus on income history or credit scores, unlike institutional lenders. Orange County hard money lenders focus on real estate's value and borrower's the equity in the real estate. The focus on value and equity allows for quick and flexible funding that banks can't provide.
Orange County hard money lenders generally require a down payment of at least 25-30%. This is more than what banks and credit unions require. While the down payment for hard money mortgages is higher, hard money lenders have far fewer requirements for loan approval. Hard money lenders in Orange County can also look past bad credit and other issues on a borrower's record including foreclosures, loan modifications, bankruptcies, and short sales.
Hard money lending is for short-term use only. Borrowers must have an exit strategy in mind when applying for the loan. In Orange County, hard money loans of up to 2-3 years are typically available. The most common exit strategies include selling the property and refinancing into a conventional loan.
Interest rates from hard money lending companies are higher than conventional lenders. Orange County hard money mortgage interest rates can range from 8-10%. The exact interest rate will depend on multiple variables including the strength of the borrower, the loan to value requested and the property being used as collateral. Hard money rates are higher than bank loans, but the speed of funding and flexible lending criteria is often worth the extra cost to borrowers.
The biggest beneficiaries and most common users of hard money loans in Orange County are typically real estate investors who need fast financing to secure a real estate opportunity. Because hard money loans are only available for short terms, the higher interest rate isn't a significant expense for the real estate investor.
Hard money mortgages are available in the following Orange County cities: Aliso Viejo, Anaheim, Brea, Buena Park, Costa Mesa, Cypress, Dana Point, Fountain Valley, Fullerton, Garden Grove, Huntington Beach, Irvine, La Habra, La Palma, Laguna Beach, Laguna Hills, Laguna Niguel, Laguna Woods, Lake Forest, Los Alamitos, Mission Viejo, Newport Beach, Orange, Placentia, Rancho Santa Margarita, San Clemente, San Juan Capistrano, Santa Ana, Seal Beach, Stanton, Tustin, Villa Park, Westminster, and Yorba Linda
Orange County, California