Inheritance Loan vs Inheritance Cash Advance
Inheritance funding is provided by two different types of inheritance funding companies; inheritance loan lenders and inheritance advance companies. Selecting the right type of inheritance funding will depend on the needs of heirs and the type of assets within the estate or trust. In either situation, borrowing against inheritance assets should be a quick and easy process. Both options can fund quickly and allow for almost immediate inheritance funding.
Inheritance Cash Advance Companies
Inheritance cash advance companies buy all or a portion of the inheritance from the heir in exchange for providing the cash advance. For example, the inheritance advance company may provide a cash advance of $30,000 and then are repaid $50,000 once probate is closed and the estate is settled. Inheritance advance companies are able to provide the cash advance within a week in many situations. Monthly payments are typically not required as there is no loan to pay back. The details and terms of the cash advance will be outlined in the inheritance advance agreement.
A cash advance on an inheritance is recommended in the following situations:
The estate or trust contains cash, stocks, bonds or other personal property and does not contain real estate
An heir needs a quick, short-term advance to help cover the costs of the estate
Heirs are feuding and cannot all agree on borrowing against estate-owned real estate
Heirs have urgent personal debts or expenses that need to be paid immediately
Inheritance Advance Rates
Inheritance advance rates will vary between different inheritance advance companies. It is recommended to receive a quote from at least 2-3 inheritance cash advance companies prior to selecting a company.
A cash advance on inheritance is generally not recommended in situations where the estate owns real estate. Inheritance funding costs for an advance usually end up being much higher than the total inheritance loan costs from an inheritance lender that secures a loan against real estate. Inheritance loans secured by real estate loans can be obtained at a much lower overall cost.
Inheritance Lenders – Loans Against Real Estate

Inheritance lenders typically provide a loan against the inheritance in the form of a loan which is secured by real estate owned by the estate or trust. These types of inheritance loans are commonly known as probate and estate loans or trust loans. An inheritance loan company is usually a hard money lender that lends private funds as opposed to money from large institutions.
READ MORE: Can an Irrevocable Trust Get a Loan or Mortgage?
The inheritance loan is recorded against the real estate with a note and deed of trust just like a traditional mortgage. Monthly payments are often required until the loan has been repaid. Inheritance lenders typically lend up to 65-70% of the current value of the real estate which allows for both large and small inheritance loans. Once the real estate is sold or refinanced with a traditional lender the inheritance loan is automatically paid off.
Inheritance loans are recommended in the following situations:
The estate or trust owns real estate with sufficient equity
Funds are needed to pay for expenses of the estate or trust
Funds are needed to make repairs or improvements to the real estate to maximize the property value and sell
The heirs are dividing interest in the real estate and need to borrow against the equity in the real estate
An heir needs to buy out siblings, transfer the property into their name and prevent a property tax reassessment (Prop 58 for California)
READ MORE: How to Refinance an Inherited Property to Buy Out Heirs
Inheritance Loan Rates and Fees
Inheritance loan rates and fees will vary by lender. Annual interest rates are usually in the range of 8-10%. Inheritance loan fees of 2-4 points (1 point equals 1% of the loan amount) are common. The borrower is also responsible for paying the standard real estate transaction fees of escrow, title insurance, notary fees and recording fees. Some inheritance lenders will also charge additional fees ("processing", "document", "underwriting").
Inheritance Loan Process
The inheritance loan must be initiated by the individual(s) with the legal authority to act on behalf of the estate or trust (probate administrator, executor, successor trustee, etc.). The loan application and loan documents must be completed, reviewed and signed by this individual.
Apply for inheritance loan
Obtain approval
Loan is processed by inheritance lender
Loan funds directly to bank account of trust or estate
Pay expenses or buy out other beneficiaries
Title of property is transferred into individual's name
Refinance inheritance loan or pay off with cash
Where to Find Inheritance Funding Companies
After determining whether an inheritance loan or an inheritance cash advance is most appropriate for the situation, the heir can begin searching for a company to work with. Searching the internet for a term such as "inheritance loans near me" will provide a list of inheritance loan companies offering their services. Read the inheritance funding company reviews to get a sense for how satisfied previous clients have been with the company's services.
If already working with a probate or trust attorney, ask for referrals for a reputable inheritance funding company.
READ MORE: Estate Loans to Buyout Siblings
Recent Inheritance Loans Funded by North Coast Financial
Probate & Trust Loans Resource Guide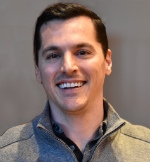 Latest posts by Jeffrey A. Hensel
(see all)
California Inheritance Loan Request
An associate will contact you to review the loan scenario and provide a quote.